EMSculpt - Build Muscle & Sculpt Your Body
WITH ALL THE DIFFERENT AESTHETIC PROCEDURES AROUND TODAY, WHY IS EMSCULPT DIFFERENT?
EMSCULPT defines a whole new category of non-invasive technology in aesthetics. Majority of non-invasive aesthetic procedures involve heating/cooling technologies that address subcutaneous fat (that top layer of fat that you can pinch between your fingers). EMSCULPT is the one and only non-invasive procedure that can not only reduce fat, but build muscle and sculpt your body.
HOW IS EMSCULPT ABLE TO ACHIEVE SO MANY THINGS THAT OTHER TECHNOLOGIES HAVE NOT BEEN ABLE TO ACHIEVE?
EMSCULPT uses HIFEM® TECHNOLOGY to obtain these amazing results. HIFEM® (High-Intensity Focused Electro-Magnetic) technology produces electromagnetic waves of energy that are low frequency and are therefore not absorbed into the body's tissue and do not change tissue's temperature. Instead, the electromagnetic waves cause circulating currents that act on the motor neurons. The motor neurons are polarized and depolarized during the treatment session, this causes SUPRAMAXIMAL MUSCLE CONTRACTIONS. This is how the magic of EMSCULPT occurs.
OK, YOU'VE GOT MY ATTENTION, BUT WHAT ARE SUPRAMAXIMAL MUSCLE CONTRACTIONS?
Supramaximal muscle contractions are much more powerful than voluntary contractions that we are able to cause during exercising. Supramaximal contractions can never be achieved through normal voluntary muscle action.

The outcome is muscle strengthening, muscle growth and intense lipolysis (the breakdown of fats) in the fat cells. Fat cells essentially become overwhelmed by this lipolysis, become dysfunctional and initiate their own death (apoptosis).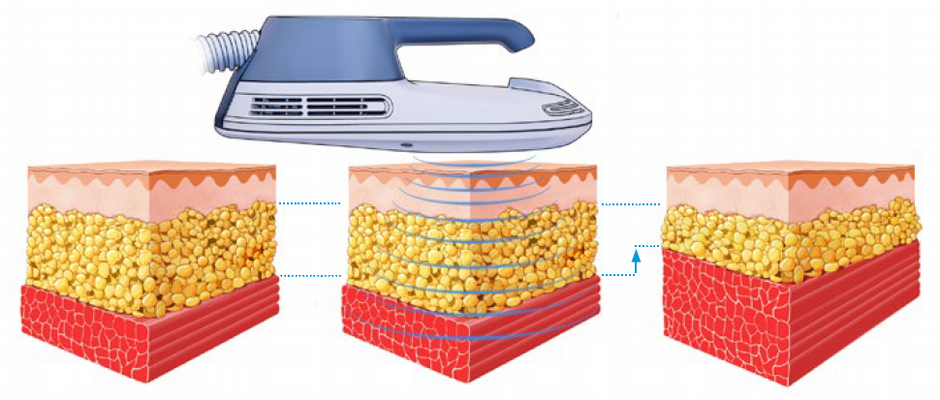 This game changing mechanisms induces about 20,000 contractions per 30-minute session, causing hyperplasia (increase in the number of muscle fiber cells) and hypertrophy (increase in the size) of muscle fibers; along with the fat disruption.
contact us
Contact The Center for Internal & Integrative Medicine for your free consult!